I do take commissions. Usually quite rarely, as I am often busy with projects and conventions. Please read on for more information.
---
GENERAL INFO
I will announce open commission slots on my Telegram News Channel, my Twitter account and my Mailing List. I'll usually try to announce it on all of them, but depending on the sort and number of commissions available, I may only use some.
I do not keep a waiting list (unless I take a bigger number of commissions at a time).
I don't have a fix price list, as the work varies a lot depending on the detail, character, subject, etc.
I will announce what kind of commissions are available, in what form I'll take them (first come first served, raffle, auction, YCH or picking myself) and the prices.
For more details, please read my Terms of Service.
---
TERMS OF SERVICE
If you want a commission from me, you agree with my Terms of Service:
---
WHAT DO I DRAW?
Will do:
I'll draw animals / fantasy creatures – in feral form (preferred) / semi-anthro style (like Zootopia) / anthropomorphic
I draw badges, sketches, portraits, full size pictures, Mood Badges – I will announce which commissions are currently available / open
I only offer digital commissions, except for pencil sketches
I prefer natural backgrounds
I'm fine with erotic artwork
Won't do:
Currently no Telegram sticker commissions
Traditional / real media commissions (except pencil sketches)
Character reference sheets
Racist artwork of any kind, anything national-socialist / hate related / political, etc.
Fetishes I'm uncomfortable with
Technical backgrounds (e.g. cars, space, robots, detailed buildings…)
Drawing my personal characters in inaproppriate situations
Humans or human-like creatures (like fairies)
I refuse to accept commissions or work with people I'm not comfortable with.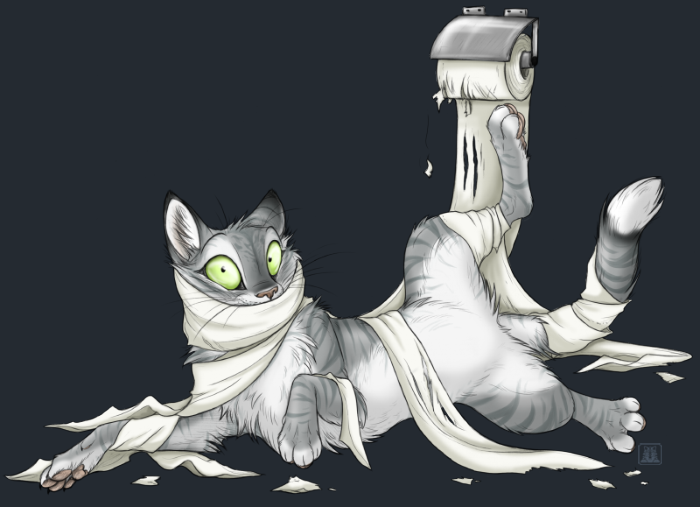 ---
COPYRIGHT / REPRODUCTION RIGHTS
If you got a commission from me, you may:
Use it for any personal / non-commercial use
(websites, avatars, print for yourself, as reference, print on a shirt or product for yourself, etc.)
You may not (without agreement):
Use it for anything commercial / making money with.
This includes selling it in digital form or physical / printed form on products. If you want a picture for commercial use, this has to be agreed upfront with me.
I will only make prints of a commission if I have permission from the commissioner. Unless the commissioner asks for keeping a picture private, I have the right to upload the web versions to my galleries.
For more details, please read my Terms of Service.