There are several nice image editing programs for digital drawing or editing images. Some are freeware, some are available at a fair price, and some professional programs are very expensive.
Here is an overview list of suggested art programs (prices are from summer 2020 and may have changed). More details about selected programs are listed below.
Desktop art/drawing apps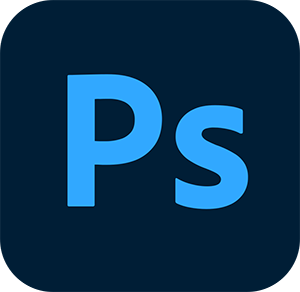 Adobe Photoshop is a professional and complex imaging and graphic design software with a lot of options (more info), like custom brushes or even animation. Smallest subscription package "Photography" (including Photoshop and Lightroom) starts at $10 / 12 EUR. Also available as app for iPad.
• monthly subscriptions start at $10 / 12 EUR
• Free trial available
---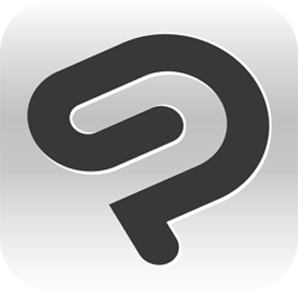 Clip Studio Paint is a professional digital art software from Japan. It offers great specialized features for drawing comics and cartoons and has improved features for coloring and animation. Clip Studio Paint is the successor to the former software Manga Studio. When it comes to sketching and coloring, I think it has even better features than Photoshop. Also available as app for iPad.
• Standard version $49.99 (EX full version $219)
• Free trial available
---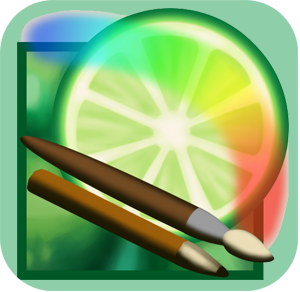 PaintTool SAI is a lightweight painting software from Japan, fully digitizer support, amazing anti-aliased paintings, provide easy and stable operation (even though the website is quite simple). Similar to Clip Studio Paint.
• 5500JPY / ~$50
• Free trial available
---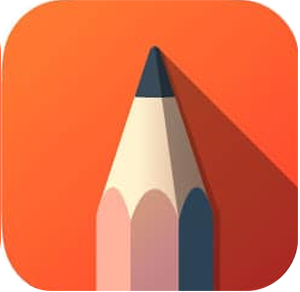 Autodesk® SketchBook for Enterprise is a drawing and painting software for designers and concept artists. Natural drawing experience, unlimited brushes, interoperability with Photoshop, layers, symmetry dimensions, guides, and a lot more features. Desktop version is available as subscription. The app for iPad and Android is even available for free.
• 1-year subscription $85 (desktop)
• Free app version
• Free trial available
---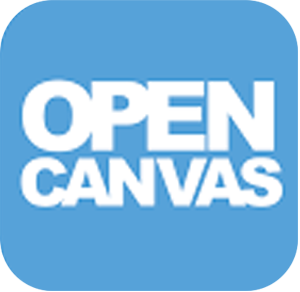 OpenCanvas is one of the best crossover programs you will find when moving on from real paint brushes to digital design (brush strokes looking and behaving like real media). If you're used to Photoshop, you'll find OpenCanvas extremely familiar. Also available to buy on Steam.
• about $60
• Free trial available
---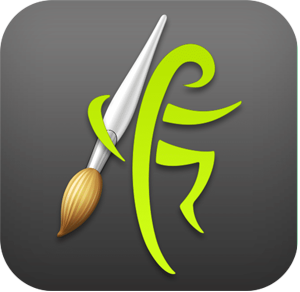 ArtRage is a digital artist's studio with a full range of familiar tools that look and work like the real things. It's a canvas for thick, expressive oils and delicate watercolors, a sketchpad with a full set of pencils, and a sheet of paper with a stack of wax crayons all in one.
• about $50
• Free trial available
---
Mobile apps (for iPad etc)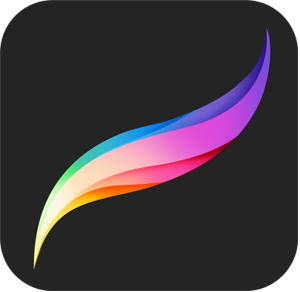 Procreate is an award winning painting app. Made exclusively for iPad, Procreate allows you to create beautiful sketches, inspiring paintings, and stunning illustrations. Custom brushes, features, multi-touch gestures etc. Very intuitive and nice to use. Also includes a recording feature, giving you the chance to record the progress of your drawing and export a video file (for time lapse videos e.g.).
• about $11 / 11 EUR
(exclusively for iPad)
---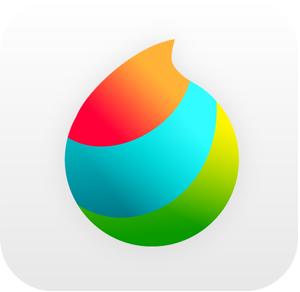 MediBang Paint – if you're looking for a free drawing app, MediBang Paint is a free digital painting and comic creation app, both available for PC/Mac and iPad, offering various brushes, stylus pen support, customizable shortcuts, layers, and quite some other features.
• free
• for PC/Mac
• for iPad
---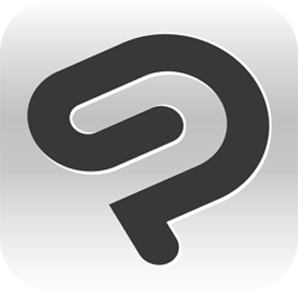 Clip Studio Paint Pro – Mobile app version of the very nice Clip Studio Paint Pro drawing software for iPad. Lovely app, unfortunately only available as monthly/annual subscription (no one time buy), even if you already bought the desktop version.
• EX Monthly $8.99 / EUR
• PRO Monthly $4.49 / EUR
• PRO Annual $24.99 / EUR
---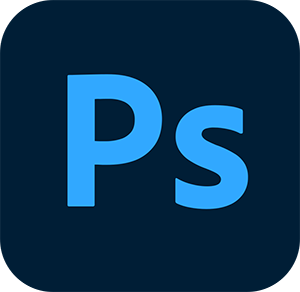 Photoshop is now available as mobile app as well, with features optimized for iPad (including important features like multiple layers). It works nicely and intuitively both with your fingers and the Apple Pencil. Files are saved as Photoshop *.PSD files so you can use them both (and switch) on the mobile app or your desktop version. If you already have a paid Photoshop subscription, the mobile version is included for free.
• monthly Adobe Photoshop subscription starts at $10 / 12 EUR
• Free if you have a Photoshop subscription
---
ADOBE PHOTOSHOP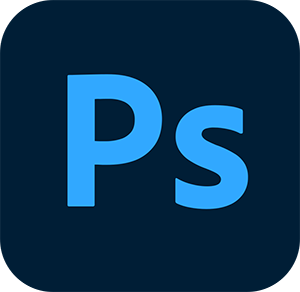 The program I am doing most of my artwork, designs and image editing with (for over 15 years) is Adobe Photoshop. It's a professional program with many options and features including an advanced layer system, processing effects, filters, adjustment layers, custom brushes, etc.
Meanwhile, there are only subscriptions available (no full versions). Advantages are that you pay a smaller amount per month/year, and always get the latest version. You can select single programs or get the whole program range (Creative Cloud). If you need 3 or more programs, the full package is recommended. If you only want Photoshop, it's available for about $10/12 EUR per month ("Photography subscription").
It has a great amount of features, a lot of them customizable (like the tool bars, short keys, colors). Working with layer sets makes organizing your art a lot easier when working with a lot of layers. You can create your own brushes (or download brush sets, some are even for free). It would be too much to list all the features of Photoshop here (I recommend going to the Adobe website and reading more there, they also offer a lot of tutorials). You can also create animations like animated gifs with it.
In 2020 Adobe published a mobile app version of Photoshop which allows you to work with your Photoshop files, layers like in the desktop version. If you have a Photoshop subscription, the mobile app is included and you can download it on your iPad by logging in to your Adobe Cloud account.
---
CLIP STUDIO PAINT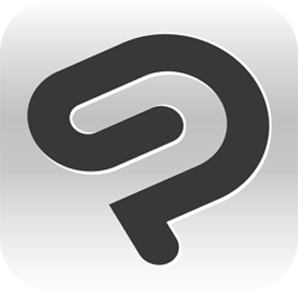 After working a while with Clip Studio Paint I can say, for sketching and coloring I even like this program a little better than Photoshop. It has most of the features that Photoshop offers (layers, effects, blending modes, adjustable brushes, etc.) but the sensitivity of the pen strokes (e.g. on the Wacom Mobile Studio Pro) is even better than Photoshop (and it seems to use less resources, so if you're using graphic tablet with touch screen, you can also easily rotate or zoom your canvas with your fingers). The coloring options are very nice, for example blending colors feels like drawing with real water colors. Files can be saved as PSD (Photoshop) files, so you can also easily work switching between the two programs and use the best out of each one.
---
PROCREATE FOR IPAD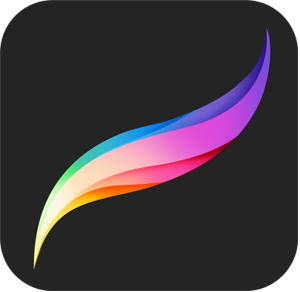 When sketching or drawing on my iPad Pro, one of the best programs so far was ProCreate. It offers a lot of possibilities, including custom and adjustable brushes, layers, many features you know from Photoshop, and even a nice recording feature, giving you the chance to record the progress of your drawing and export a video file (e.g. for creating a time lapse). The files can also be saved in Photoshop format again.
I also enjoyed Clip Studio Paint on the iPad, but the fact that you cannot buy it but only pay a monthly/annual subscription keeps me from using it.
---
OTHER PROGRAMS
Programs like Paint Tool SAI or Open Canvas are definitely nice and cheaper alternatives though. Especially SAI is very nice for sketching and inking, while Art Rage offers a lot of possibilities for imitating traditional media (like oil, pastel, etc.) in an authentic way, and Open Canvas for example is well known for its unique blending style (working perfectly together with a graphic tablet). SketchBook Pro is also very nice for sketching (I sometimes use it for digital sketching / instead of pencil) and color the picture in Photoshop later. It is specifically designed to work with pen tablets.
It's always a personal choice which works best for you, so best way is to try the different programs, as most of them offer a free trial period.
---
VECTOR PROGRAMS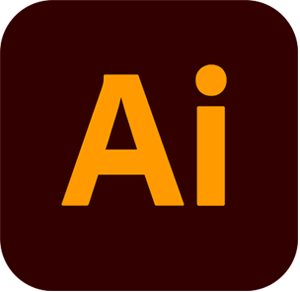 The program I am using for vector graphics is Adobe Illustrator. It's not an image editing program intented (like Photoshop), but in first line for vector illustrations and designs (like often used for logos, decals, typographie, etc.). Like Photoshop, it's available as monthly subscription as single program or in the Creative Cloud subscription.
With Illustrator I do vector designs like decals, logos, layouts, or for example use it when I need to add a cut/contour outline to print files (for free form cutting).
Vector file formats are for example eps, svg or ai, pixel files would be jpg, gif, png, tif, etc.
---
SCREEN RECORDING SOFTWARE
If you want to record the progress of your digital drawing, a nice (and free) screen recorder is OBS Studio. You can't only use this software for recording (video and audio), but also for streaming. For making a timelapse video I use Adobe Premiere afterwards. If you don't have Premiere, there are also other screen recording softwares including a simple video editor for that.
---
ANIMATIONS / ANIMATED GIFS
I don't have too much experience with 2D (or 3D) animations yet, however I made animated gifs in the past. Programs like Photoshop offer quite some animation features meanwhile. By using the timeline, you can easily make animated gifs or even more complex animations.