Since I was a kid I've been a fan of animal and anthropomorphic animal characters. I have always enjoyed drawing and watching a lot of cartoons / animated movies, which inspired me to draw the characters, for example The Lion King, the wolves of UFA's junglebook, Balto or The Animals of Farthing Wood.
It's a great motivation to have the possibility to create worlds, characters, express feelings, illustrate situations, make others smile, laugh or cry (in a positive / artistic way). You can find inspiration in pretty much everything if you keep your eyes and ears open.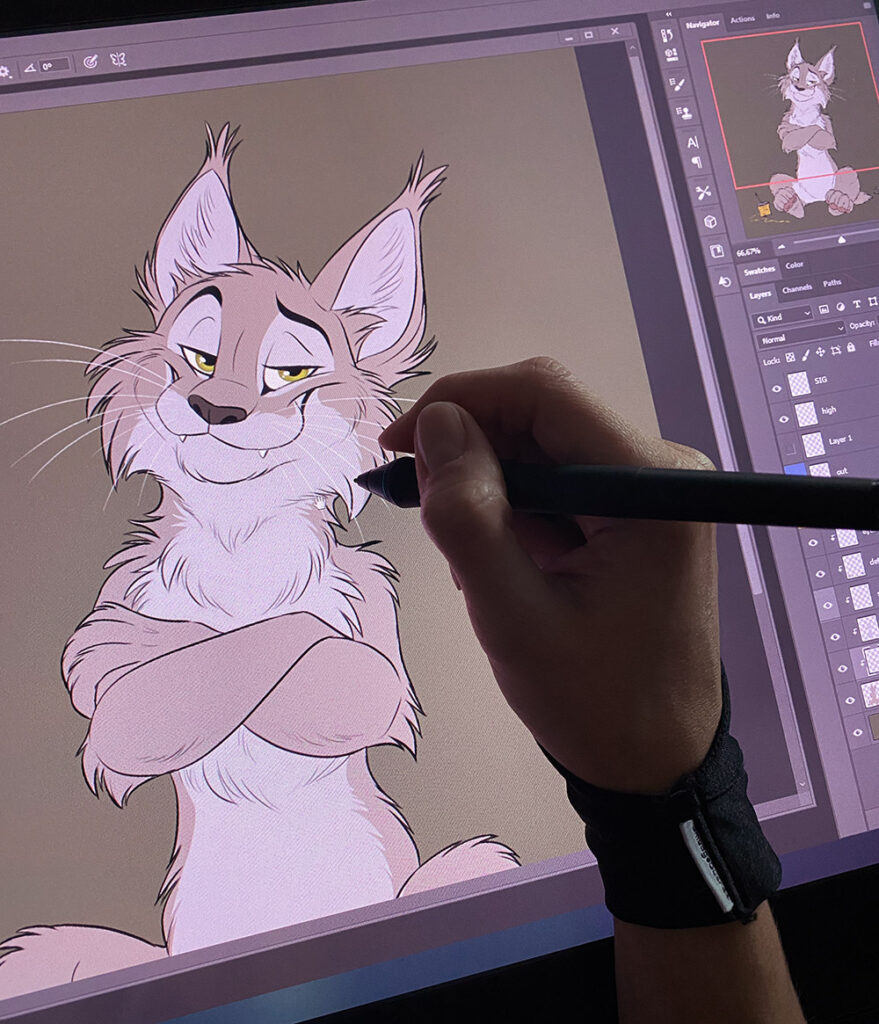 I am mostly self-taught when it comes to drawing. I always loved to try out different media and materials. While I mainly draw digitally today using my Wacom tablet and Photoshop, I also still enjoy working with real media, as well as sketching (pencil).

When time permits, I also enjoy working on all kind of creative projects like creating merchandise and print products, creating websites or working on sculptures. I also like to look out for new challenges, like building a plush animal.
EXPRESSIONS AND EMOTIONS
Expressing emotions is one of my favorite goals and styles when drawing. I love to play around with facial expressions and body language. It's my best reward when my artwork makes someone laugh, cry (in a good / emotional way) or people simply enjoy it because they feel connected to the picture in any way.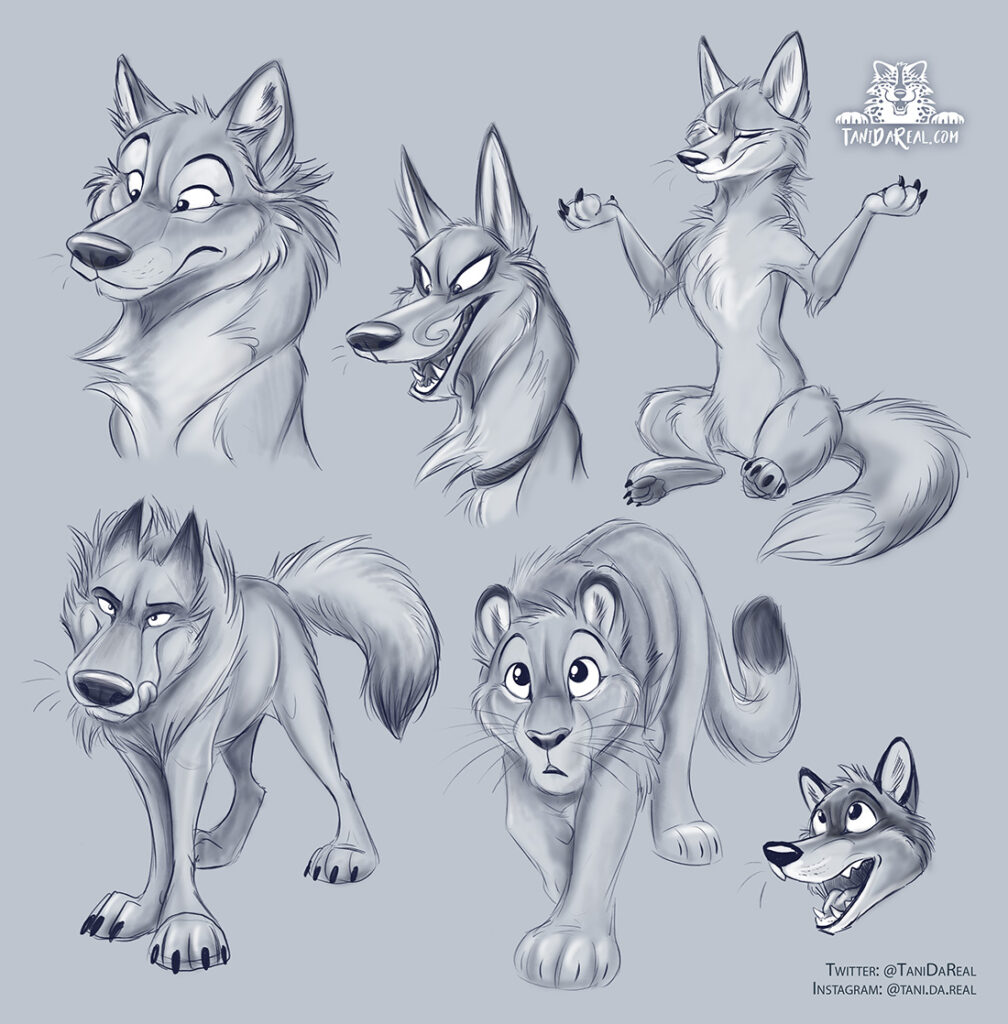 MY WORK DESK
I mostly use Adobe Photoshop for digital art, but I always love to try out new art programs. I am using Wacom graphic tablets for many years now, both at the computer (Wacom Cintiq) and mobile versions (Wacom Companion).

You can find some more information about different drawing programs and graphic tablets here.