After "Artistic Visions: The Art of TaniDaReal" it has always been my dream to publish a full color Artbook, which I finally was able to in 2022: "FOXES! Foxes everywhere!"
The Artbook comes with a glossy hardcover and 60 full color pages (200g heavy paper), featuring all kind of my foxes artwork. It includes finished full color pictures, old classics, new art, digital and traditional, colored sketches, images done for merchandise, and more.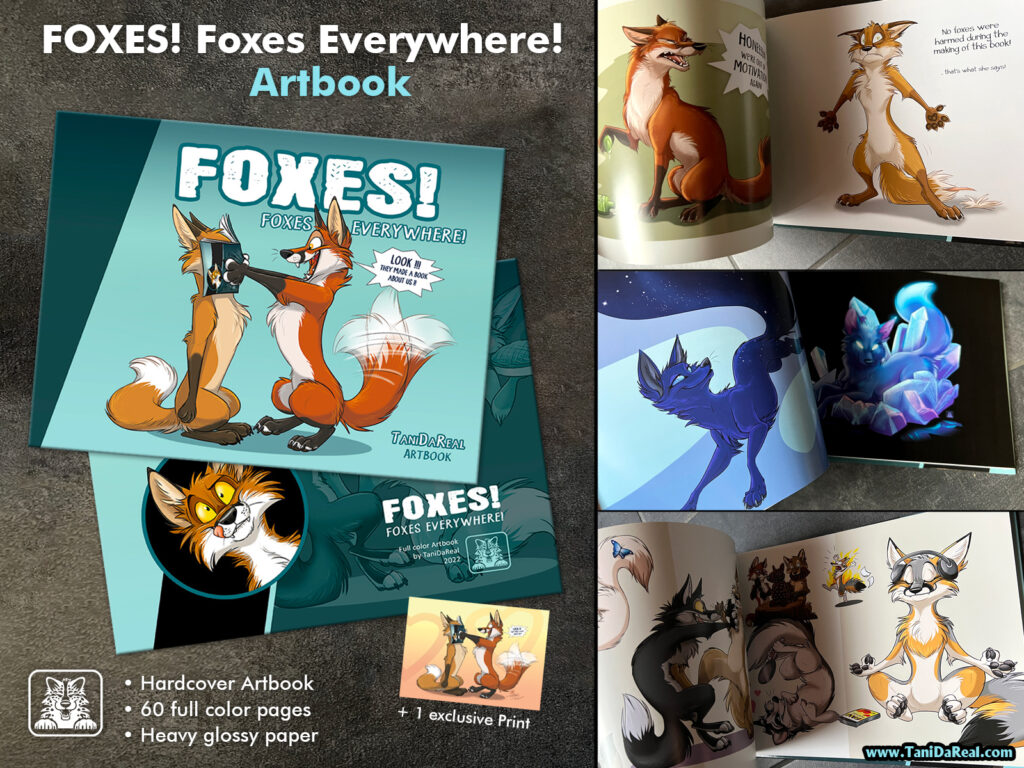 • Book size 28 x 21 cm
• Hardcover with glossy finish
• 60 full color pages
• Printed on heavy 200g/qm paper
• Extra: You will get 1 exclusive print with each book
If you are interested in my FOXES Artbook, they are now available in the BlackPaw Shop.
Thank you so much for your support!
TaniDaReal