CUSTOM MOOD BADGES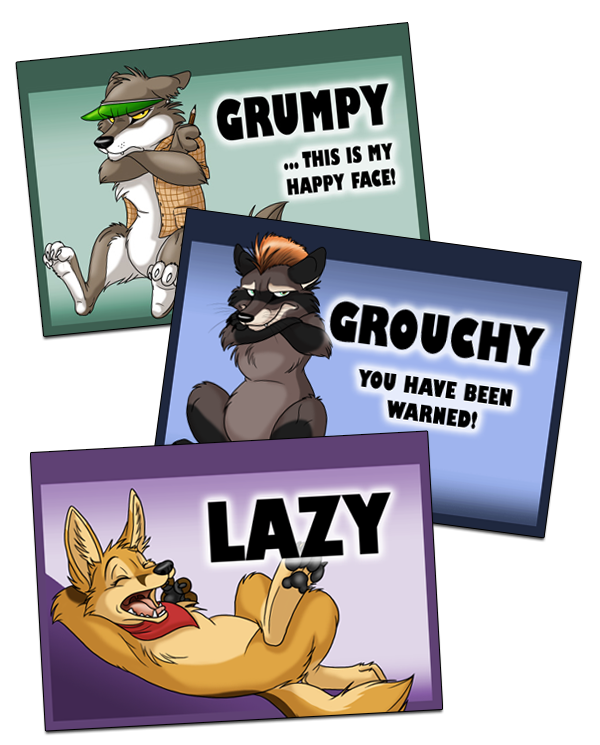 If you want a new / custom mood or Set that's not available as Recolored Set (like a new species), that's a custom page. Custom pages are only available as commissions when I am open for them.

Custom pages are only available in combination with a Set (Standard or Recolored). Of course you can get a custom page later if you already bought Set before.

Available as single pages Free choice of mood and text Badge will be custom drawn for you
The custom page(s) will be laminated and punched, ready to use for your Set

Custom Page: starting at $30-$40 (per page),
depending on complexity
---
Details and Examples
It's all your choice – you can name the moods and texts, the character pictures will be new drawn and colored for you according to your wishes. You will get a sketch preview before the coloring.
If you want to save money (or get it the badge faster), think about if the mood you want would maybe also be possible as a Recolored page.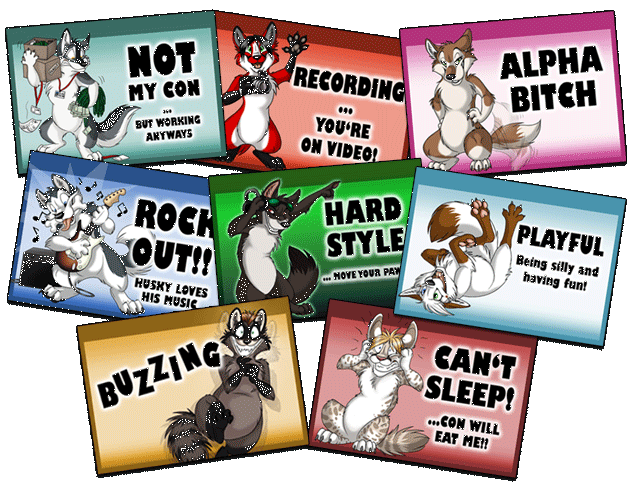 More examples for Custom Pages can be found in my Mood Badge gallery on FA.
---
How to get a Custom Page
When I am open for commissions (and custom Mood Badge pages) I will announce it on my Mailing List, Twitter and my Telegram News Channel.