Extend your Set with additional pages!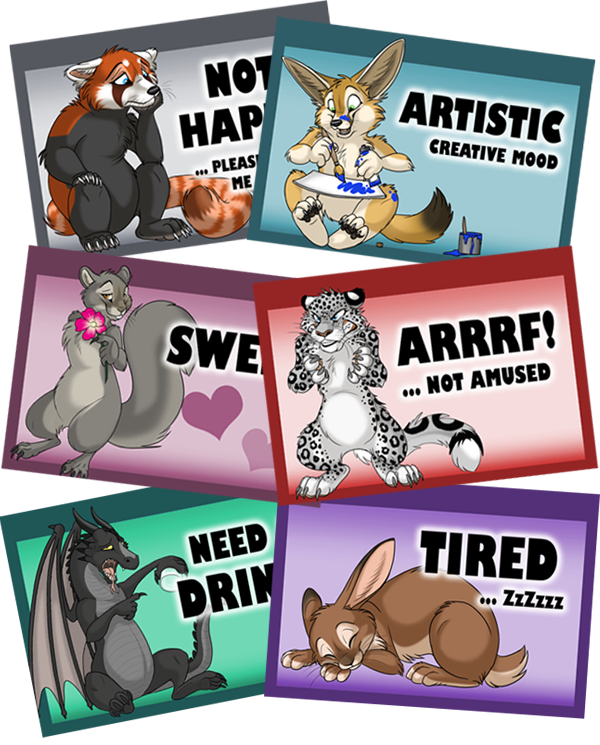 To expand your MOOD BADGES SET, you can get these matching ADD-ON pages and add them to your Set.
The ADD-ONS come as laminated, single pages (without rings / chain), with two punched holes so you can simply attach them to the rings of your SET. Size about 10 x 7 cm.
The ADD-ON pages are available separately and are new / not included in the Standard Sets.
You can order SETS and ADD-ONS here
The Add-Ons
There are currently 6 ADD-ONS available (for all species) + 1 extra badge for social distancing (right now only available for the canines, big cats and dogs).
NOT HAPPY
SWEET
ARTISTIC / CREATIVE
TIRED
ARRRF! NOT AMUSED
NEED A DRINK
NO HUGS PLEASE