Extend your Set with additional pages!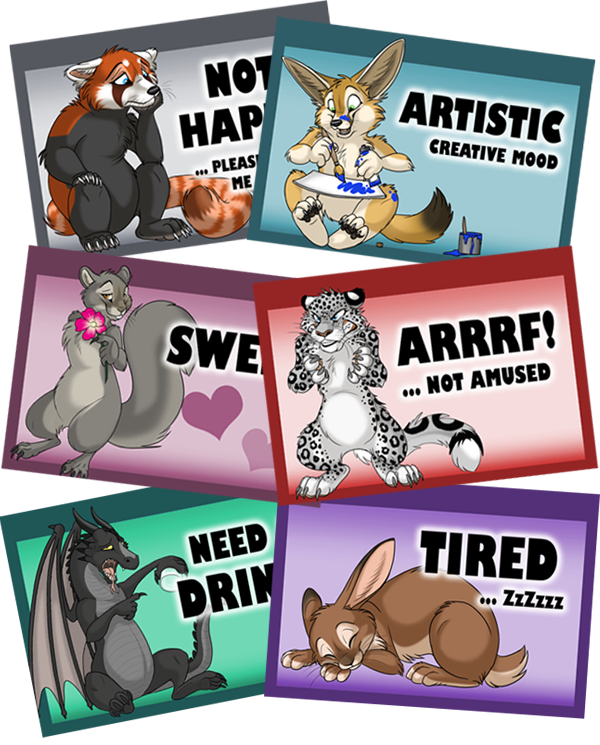 ADD-ON pages are available separately. You can get them for each Standard Set (same designs), or for your Recolored Set.
The ADD-ONS are just the laminated badges (with punched holes and ready to attach), without rings or chain (only the Sets contain the chain).
Price per ADD-ON: $4 | or $10 for three pages
Recolored ADD-ONS start at $8 (per badge)
You can order SETS and ADD-ONS here
The Add-Ons
So far there are 6 ADD-ONS available (for most Sets / a few species may still be missing).
NOT HAPPY
SWEET
ARTISTIC
TIRED
NOT AMUSED
NEED A DRINK