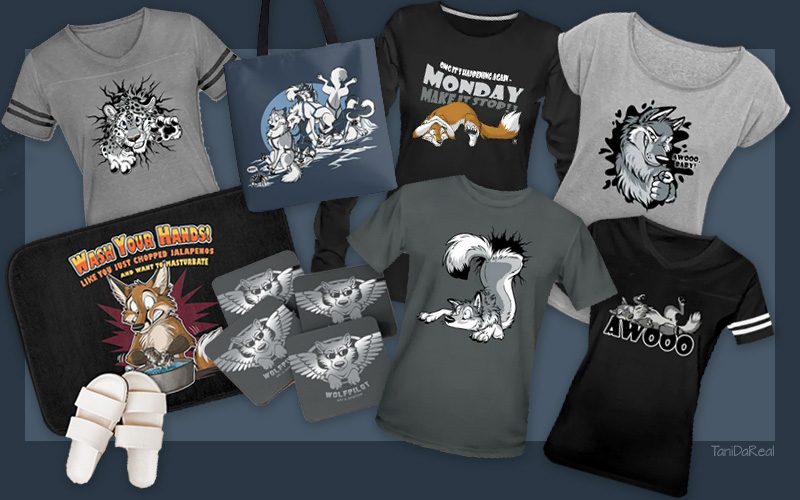 I've been creating furry shirt designs for over 10 years ago. Besides the designs you can see here, I also did over 15 shirt designs for various international conventions (they're not all listed here).
When I order printed shirts (silk-screen), they are first available at conventions and later on www.blackpaw.de. Later the designs – along with new artwork – are available on print on demand websites like RedBubble or SpreadShirt (USA) / SpreadShirt (Europe), where you can order my designs, not only on shirts in any color / size that you like, but any kind of apparel, accessories and merchandise.
---
My Designs – T-Shirt and other products
Here is an overiew of the shirt designs I did over the years. Most of the "STUCK" animal shirts are double-sided and come with front and back (double-sided printed apparel is available on SpreadShirt). Some designs are available in several colors.
When you click on the images, you'll be directed to either RedBubble or SpreadShirt (USA) / SpreadShirt (Europe). All designs are available in both shops – please browse my shops for all designs and products available (the product range of the different shops varies).
All designs are drawn and © me.
It is not allowed to upload my art and offer them as your own designs.