MIX FOXES Prints
My Fox pictures of the "June Fox a Day" challenge are now available as prints as Mix Pix!
Professionally printed artwork on foam board, the square size is 23 x 23 cm.
Select your favorite images to hang them on your wall in any combination / layout you like.
Details
Printed in full color on foam board (2 mm thick), matt UV finish
Artwork size 23 x 23 cm
Hanging material optional (you can use your own or order them here)
If ordered here, the hangers will be delivered separately / not attached to the pictures (you do that at home)
Prints will be custom ordered – for delivery times, please read the info below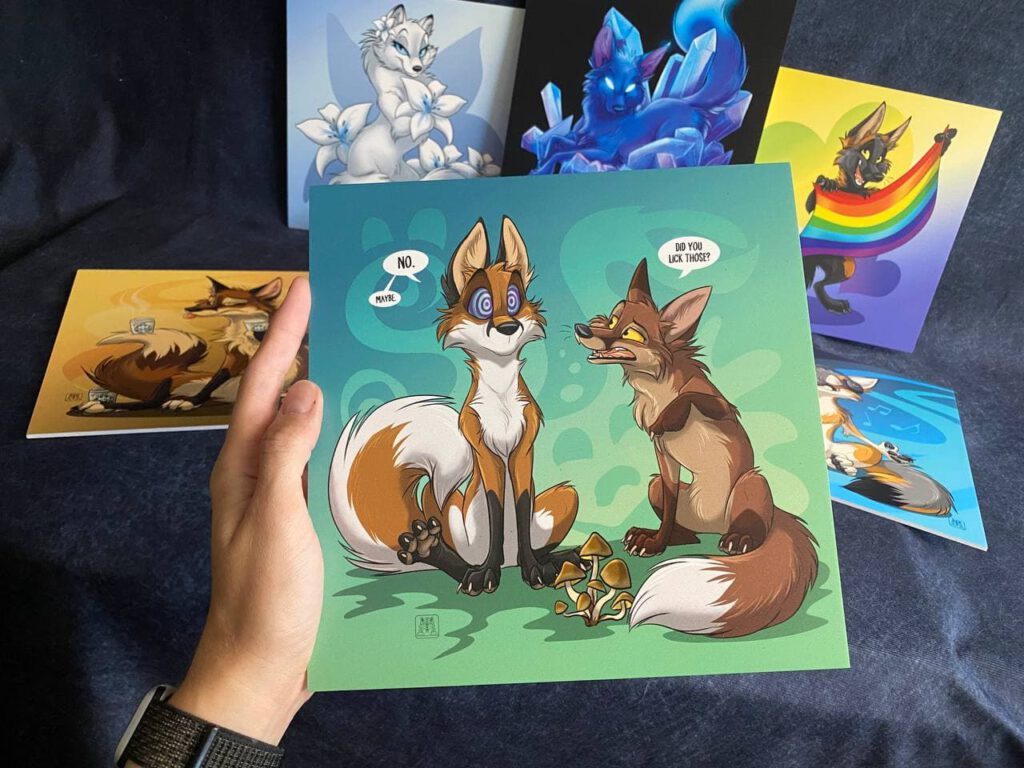 Production time
Please note that (due to the large variety), the pictures will be custom printed after your order (I don't have them in stock). I will collect orders and have them printed 2 times a month (1st and 15th of a month). The production time is about 1 week + shipping time.
Examples for hanging
You can hang the pictures in any number / layout / combination you like. Here are some examples: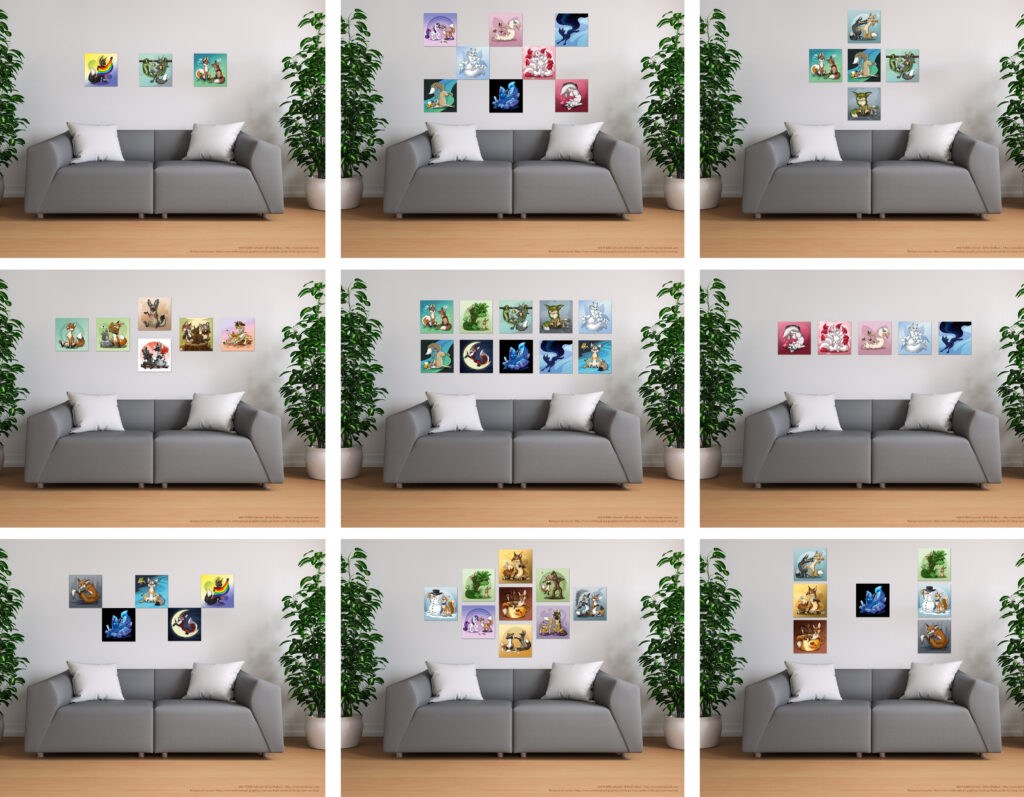 Overview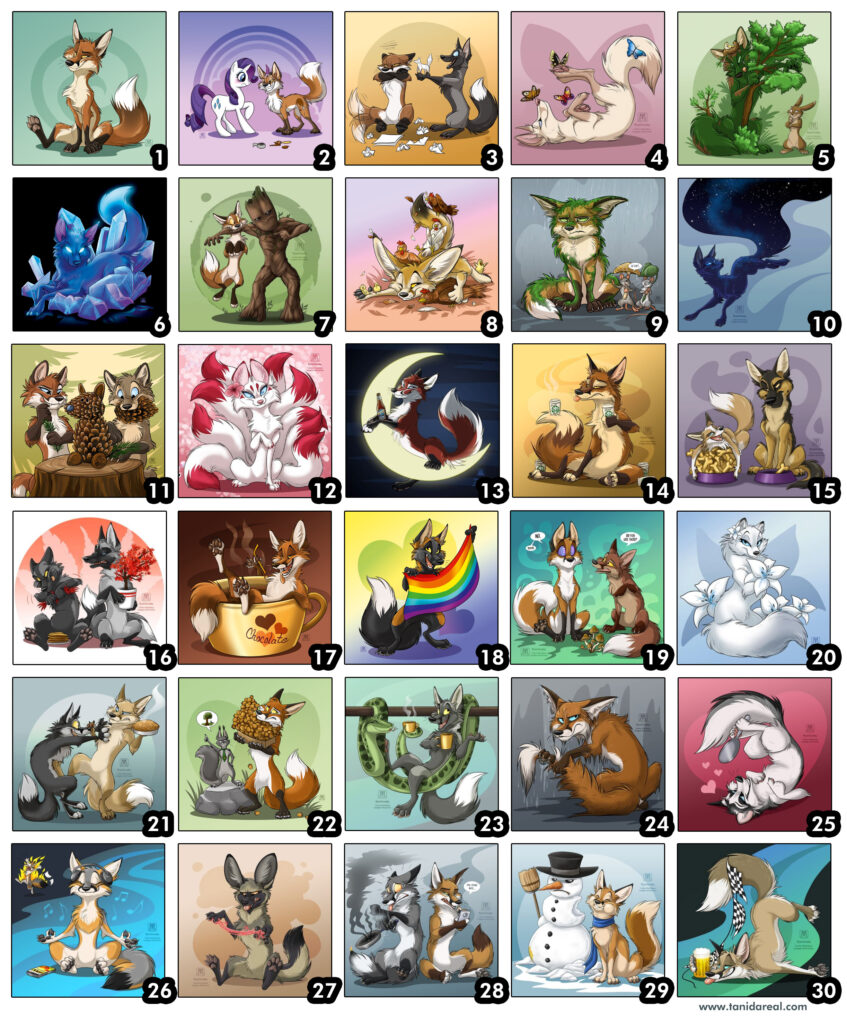 Ready for Foxes? You can order them HERE.